Oh Captain, My Captain
Cliff Hightower/Citizen Tribune

Updated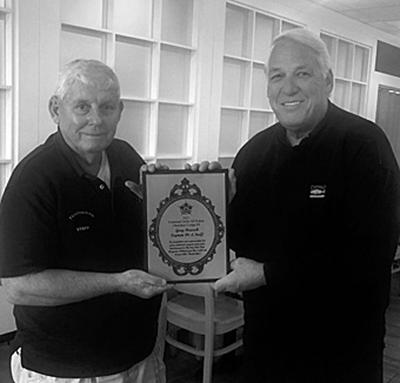 By C. Hall Tribune Staff Writer

Updated
Many famous stars attended the Morristown Christmas Parade including Elvis, several Disney characters, the Grinch and Santa, of course.
By Wade Littleton Tribune Staff Writer

Updated
Taco John's in Morristown is helping to make Christmas merrier for families and children in Hamblen County.
Carson-Newman University is one of a limited number of universities in the southeast featured in the TV series, "The College Tour."
From Staff Reports

Updated
Christmas season is finally here now that Christmas parades have begun.
From Staff Reports

Updated
Following a month-long trial, a federal jury convicted Peter Bolos, 44, of Tampa, Florida, of conspiracy to commit health care fraud, 22 counts of mail fraud and felony misbranding of a medication.
From Staff Reports

Updated
Today is the deadline to apply as a Class of 2022 tnAchieves mentor.
Special to Citizen Tribune
Vanessa knew she had to return to school and complete her nursing degree.
National Society Daughters of the American Revolution Samuel Doak Chapter Regent Carol Long recently presented a certificate for 25 years membership in the Samuel Doak Chapter to member Barbara Baker.

In Your Inbox Daily
Get the Citizen Tribune's headlines in your inbox every day at 2:30pm. Sign up for our free daily newsletter.
AccuForce is looking for several Machine Operators to join our growing team at a large tier one automotive manufacturer in Morristown, TN!