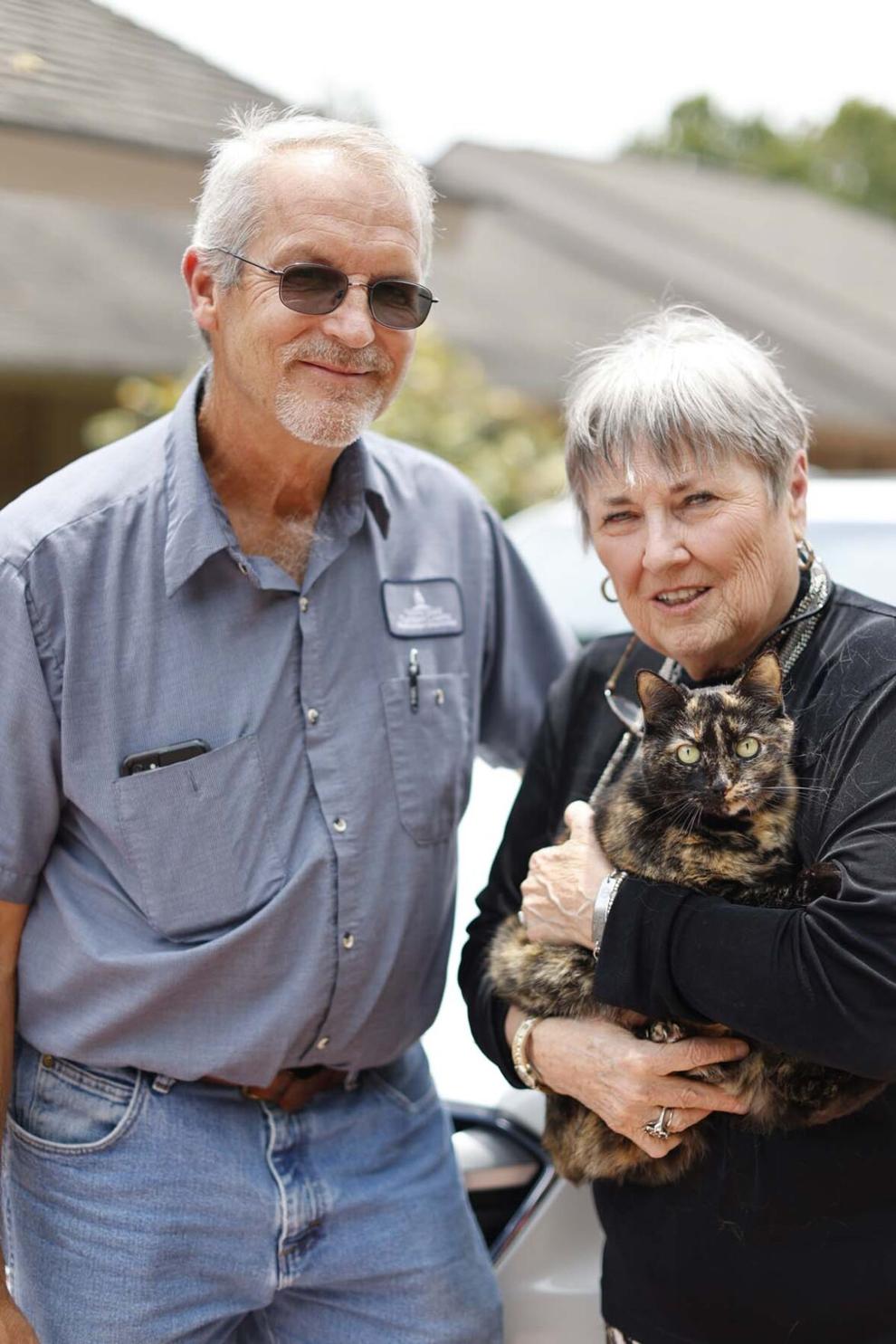 A two-mile ride and the use of at least one of nine lives were the order for the day for "Doodle," a brindle cat who stowed away in the engine compartment of Doris Shelton's white Subaru on the way to work Monday.
Shelton had driven her car two miles when she heard the distressed meowing coming from the engine compartment. She immediately pulled over into the former Walmart Marketplace parking lot on West AJ Highway to investigate. Terry Myers, a maintenance supervisor at the Hamblen County Courthouse, had just finished his lunch break.
"When I was pulling out, she flagged me down and she said 'My cat is under the car,'" Myers said. "At first I thought 'she's run over the cat,' and I didn't know what I was getting into."
After surveying the scene, Myers was able to remove a splash guard from underneath the Subaru. Doodle had crammed herself into a tight space that required some pushing and pulling from Myers and Shelton to retrieve the traumatized feline, who appeared grateful for the rescue.
"That was the friendliest little cat," said Myers.
Shelton said she never thought Doodle would do something like that.
"I was shocked," she said. "I've never known her to get under the car."
Myers returned to work and Shelton and Doodle returned home to recover.
Shelton said Doodle is injury-free.
"She's wonderful, she's perfect," she said.