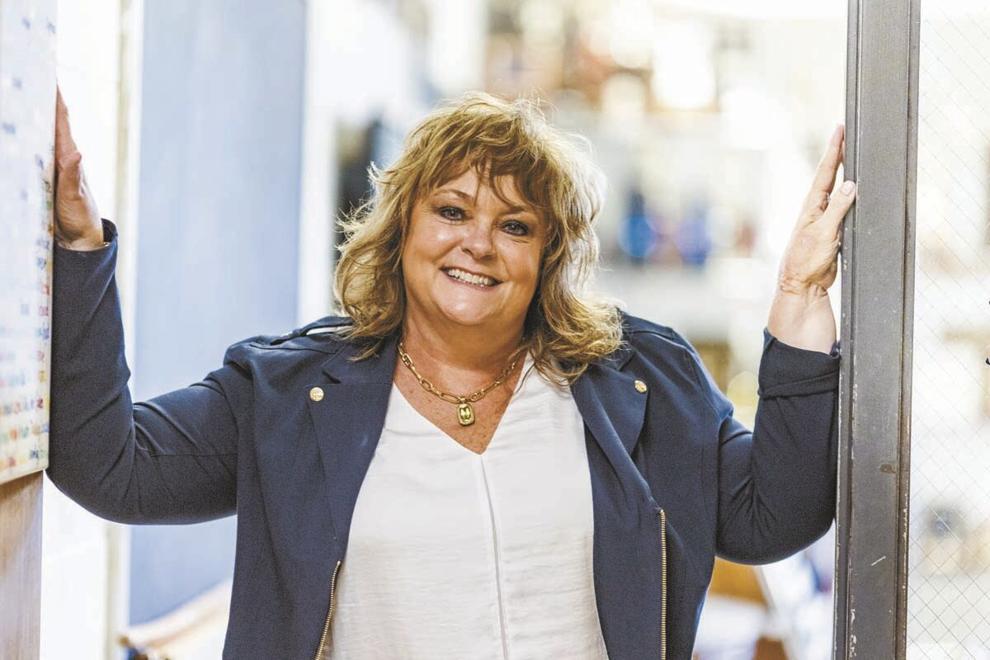 When Suzanne Terry was asked to stay on as the theater teacher and the speech and debate coach at Morristown West High School for her 36th year, it wasn't the voice of an administrator that moved her, it was her students.
After decades teaching at the high school on Sulphur Springs Road, Terry had been a fixture through successive generations of students and, after the first year of pandemic teaching and a few years out from a breast cancer diagnosis, she was ready to rest- but she heard the call.
"You saved my life," one of the students asking her to come back told her, and Terry resolved to pour into students' lives one more year.
Terry first caught the stage bug in high school. She described herself as a fairly typical, teenage girl with an interest in being popular, and boys, but she walked into a theater classroom and really never walked out.
"It was the first time I felt a part of something bigger than me, and that was really exciting," she said, "to be with these smart people doing this awesome thing. So that really affected me."
She took an interim position with the school 36 years ago with every intent of moving to New York City and trying to make it as an actress, but she fit right in and found a home.
Terry said everyone should expose themselves to the arts and culture because it helps people engage with different perspectives and encourages empathy.
"I think we're better people when we take the time to get to know each other," she said. "It's easy to hate a group if you don't know the group, but when you realize you both love chocolate cake and you have the same favorite movie... then all of a sudden we have more in common than we have our differences. And, if given the opportunity, we have a chance to sit down and talk, it's life changing."
Theater and speech have changed Terry's life over a long course of time, but a phone call changed her life in a moment.
She had gone to the doctor for her yearly mammogram and was at work when she got the call.
"It was a Thursday afternoon three years ago- my phone rang and it was my doctor and she said, 'Do you mind to come by the office on your way home,'" Terry recalled.
She had never been called for a meeting like that and she knew it couldn't be good news. Terry hung up the phone and, as patiently as she could, encouraged a student worker in the classroom to finish sweeping and head out.
Walking into the meeting, she heard her fear vocalized and confirmed. It was breast cancer.
"Walking in and being told that, and then going home and crying with my husband... both of my kids weren't home at the time," Terry said, clearly moved by the love of her husband, Steve.
"What a rock he was through the whole process- he was at every appointment holding my hand and crying with me and loving me..." she said. "My heart goes out to anyone who has to go through that journey without someone who loves them by their side."
The news dropped on a Thursday, but Friday Terry was on a bus with 53 teenagers on their way to the University of Kentucky, another one of innumerable trips with the students she poured herself into.
Terry all she wanted to do was scream. She told her principal the news and got on the bus for Kentucky, painting on a smile and helping her kids through the weekend's activities.
"I just wanted to bury my head and cry," she said.
On the way back to Morristown, she approached the bus driver and told him she was sorry for the experience she was about to unleash in their coach. She had waited until the last leg of the trip to tell her students about the diagnoses and that she would be gone sometimes for treatment. Terry has always been close to her students and she knew it would be a lot for them to process.
"I didn't want a four hour screaming and crying bus ride," she said. "We shared, and there was crying and hugging and lots of 'I love you' and that's really when the battle began."
There were many doctor appointments, treatments and surgery, but Terry said she only missed 2 tournaments out of 20.
Terry said she feels fortunate, because they caught the cancer fairly early due to the mammogram.
She said she encourages everyone to see their doctor for regular health screenings.
"Finding it early is key," she said. "Luckily, when they removed the tumor, they got it all."
She said that until she got the clean bill of health she was a nervous wreck.
"You get it under control, and you laugh and make sure your kids have a good time, but, certainly, your mind runs away with you," she said.
Terry said she wanted everyone who hears her story to make sure they take care of themselves, because she said it is easy, especially for southern women, to look after everyone else and ignore self-care.
Three years after the diagnosis, Terry is taking a speech and debate team back to Kentucky.
While she loves her kids and she still has passion for her work, it's not the same these days.
"If there's anything that has really taken me aback, it's how physically it's changed me," she said. "It was nothing for me to get on a bus at 5 a.m. and still be going at midnight, and then doing it again the next day. And after my health battle, I don't know that I can still do that and it's very hard for me to acknowledge. I'm no spring chicken and COVID gave us a year of no travel last year, so while I really had (originally) planned to not come back this year, I was hopeful that with the vaccine situation that life would be more normal."
She said that she is doing her best to see that the students are getting a meaningful experience even with disruptions and disappointments brought on by the pandemic.
"I would like to see people get vaccinated and wear masks," she said. "How unfortunate that that's been politicized, because there's nothing political about going to get a shot and wearing a mask."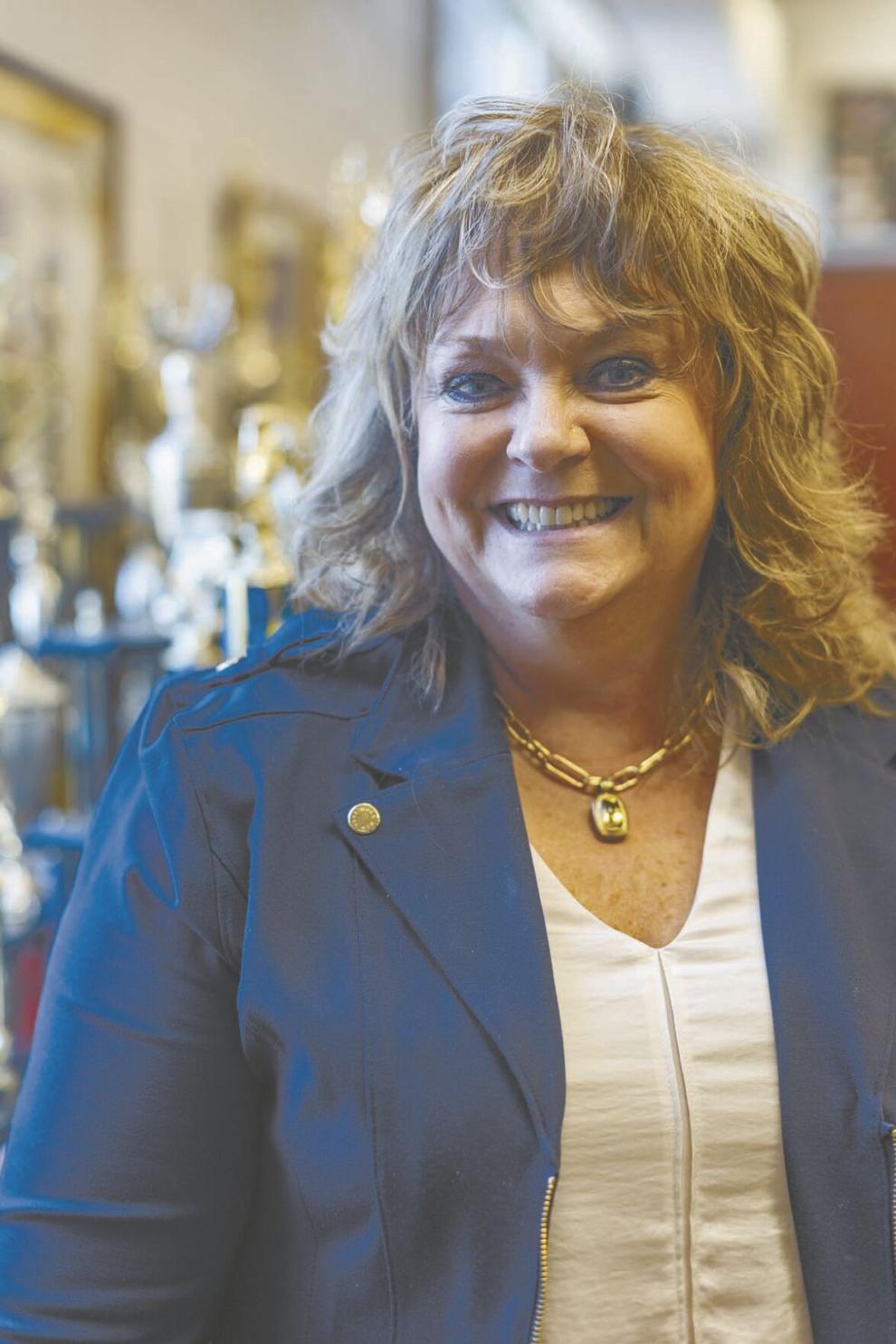 Despite the obstacles and fatigue, Suzanne Terry is finishing her time at West High strong.
Earlier in 2021, she was one of five teachers in the country selected by the National Speech and Debate Association to receive an award designated her as a National Educator of the Year.
A student had written a letter on Terry's behalf to the organization, which then moved to award her the honor.
Terry loves her students, and has always been grateful for the love they give.
"It was a beautiful letter," she said. "I didn't know he was doing it. I just sat in a puddle of tears knowing that someone loves you enough to do that."