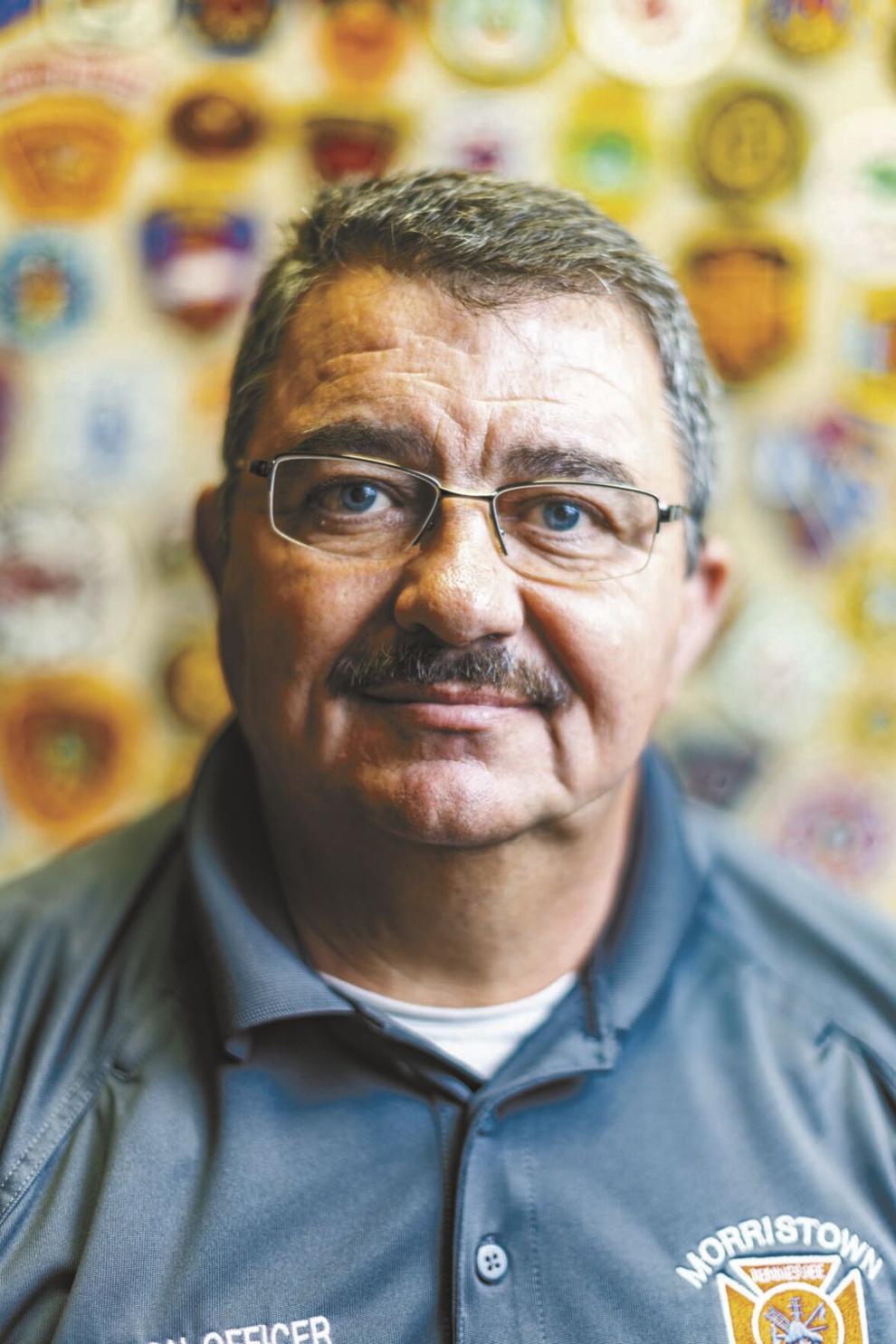 Danny Case is the Lieutenant Liaison Officer with the Morristown Fire Department.
"I always tell people 'I'm a go-fer," he said. "I take care of the trucks, the station, supplies... anything you need- I'll get it to you."
It takes a lot of logistical support to make sure the department has the gear and supplies it requires, and he is the officer in charge of that process.
This past year and a half have compounded the difficulties that are present in getting the right material into the right hands at the MFD.
"The price of PPE supplies like gloves have doubled in the past couple of weeks," he said of the recent surge. "It's just harder to get a lot of supplies like gloves, Lysol and stuff, still."
Case says that his entire supply chain, regardless of supply type, has been affected by the pandemic.
"It's affected everything we've bought recently," he said. "We ordered new helmets that were supposed to be here the second week in July and they're still not in."
Case is 54 years old, and he has been putting out fires for decades now, since 1987. He started with Lakeway Central VFD and then went to the Dandridge VFD in 1988, where he remains a lifetime member.
He continued to pursue his passion and joined the Jefferson County Rescue Squad in 1990.
Since Case has joined the administrative ranks at the MFD, he has not had the kind of time he once did to participate the way he'd prefer at his volunteer squads.
"I don't get to do stuff down there like I used to," he said.
He started with the Morristown Fire Department in 1997 and is starting on his 25th year with the city as a professional firefighter.
Case, like most firefighters in Morristown, had been working every third day until his duties required a more "business hours" schedule in which maximizes his time to make sure the fire department is supplied appropriately.
All of the new paper shuffling and his attention to detail has given Case the ability to look for new ways to save the department and taxpayers money.
"On my job, the money belongs to the citizens," he said.
Just this past summer, he realized that the department could save a substantial amount of money by purchasing an "off-the-shelf" fire engine that was ready to go. He had compared the specs on a truck that was available to the custom order that the department would have submitted and, with the concurrence of officials and other officers at the department, decided to go ahead and pursue the available option.
In addition to a cost savings of tens of thousands of dollars, the new engine will be in service soon, whereas any custom ordered truck would not have been available until sometime in 2022, at the earliest.
Case said that with a considered approach to outfitting the new rescue engine, the pros to this approach far outweigh the cons.
Case's passion for his fellow firefighters and department is evident, and he said his career has been a fulfilling journey.
That gusto is evident as you walk into his office. There is not one spot on a wall of shelf that does not have some sort of memorabilia or display that reflects a love of firefighting history and tradition.
There are helmets from the early twentieth century from fire departments all over, including a couple from Montgomery, Alabama.
There are dozens of fire department patches Case has traded for over his career.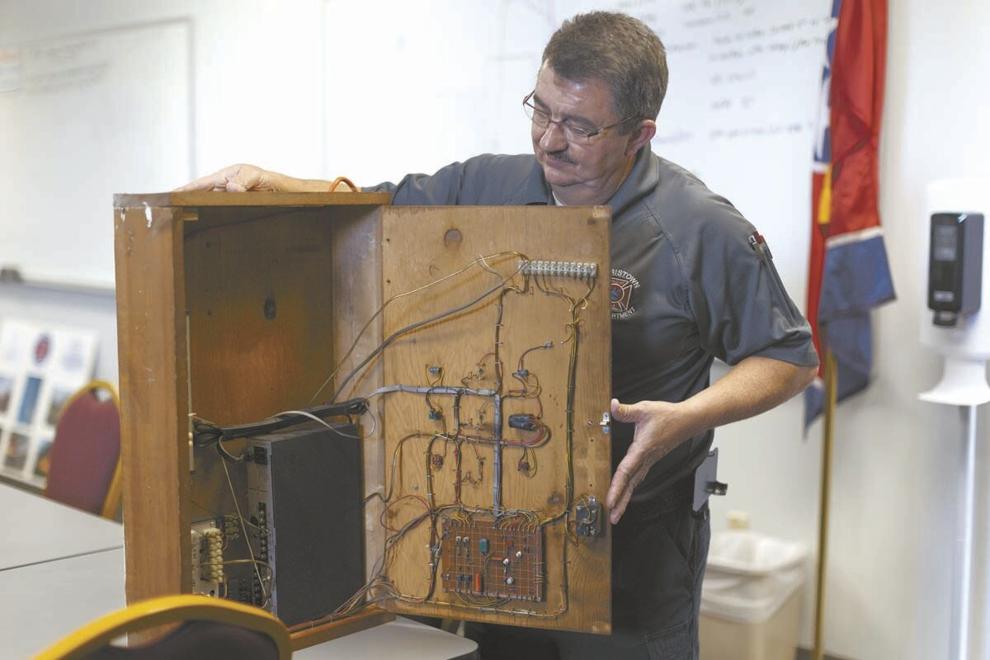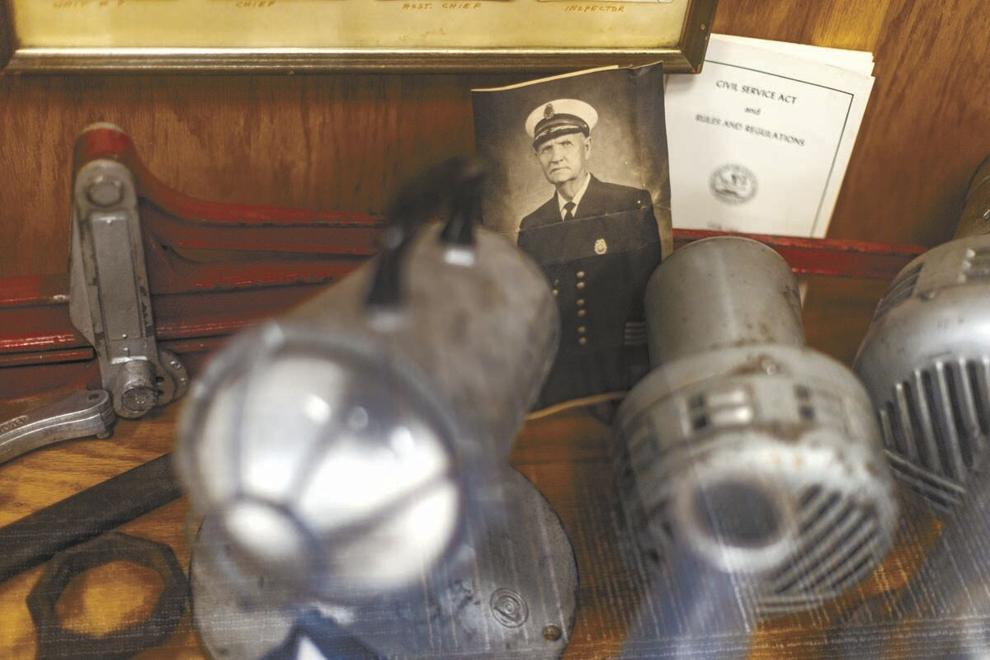 There is a library that details near-innumerable moments in firefighting history.
There are firefighting movie posters that overlook the desk. Steve McQueen and Paul Newman look on from their perches next to the titular burning building to gaze over the museum-like environment that is Case's office office.
His collection and love for what he does does not end when he leaves the headquarters behind Fred Miller Park.
Case has a son, Will, a student at West High in Morristown, and has been married to his wife Marie for 17 years in October. His family comes first, but he can't and doesn't want to shake off his work entirely.
He works on and has owned classic cars, but his centerpiece is the 1928 American LeFrance truck that was once the second-ever fire engine for the City of Kingsport.
All of these reminders of his career have fostered his appreciation of what he enjoys doing- firefighting.
"It's the best job," Case said. "I get to get up and enjoy going to work. I love it and if I could do it 24 hours a day, I would."