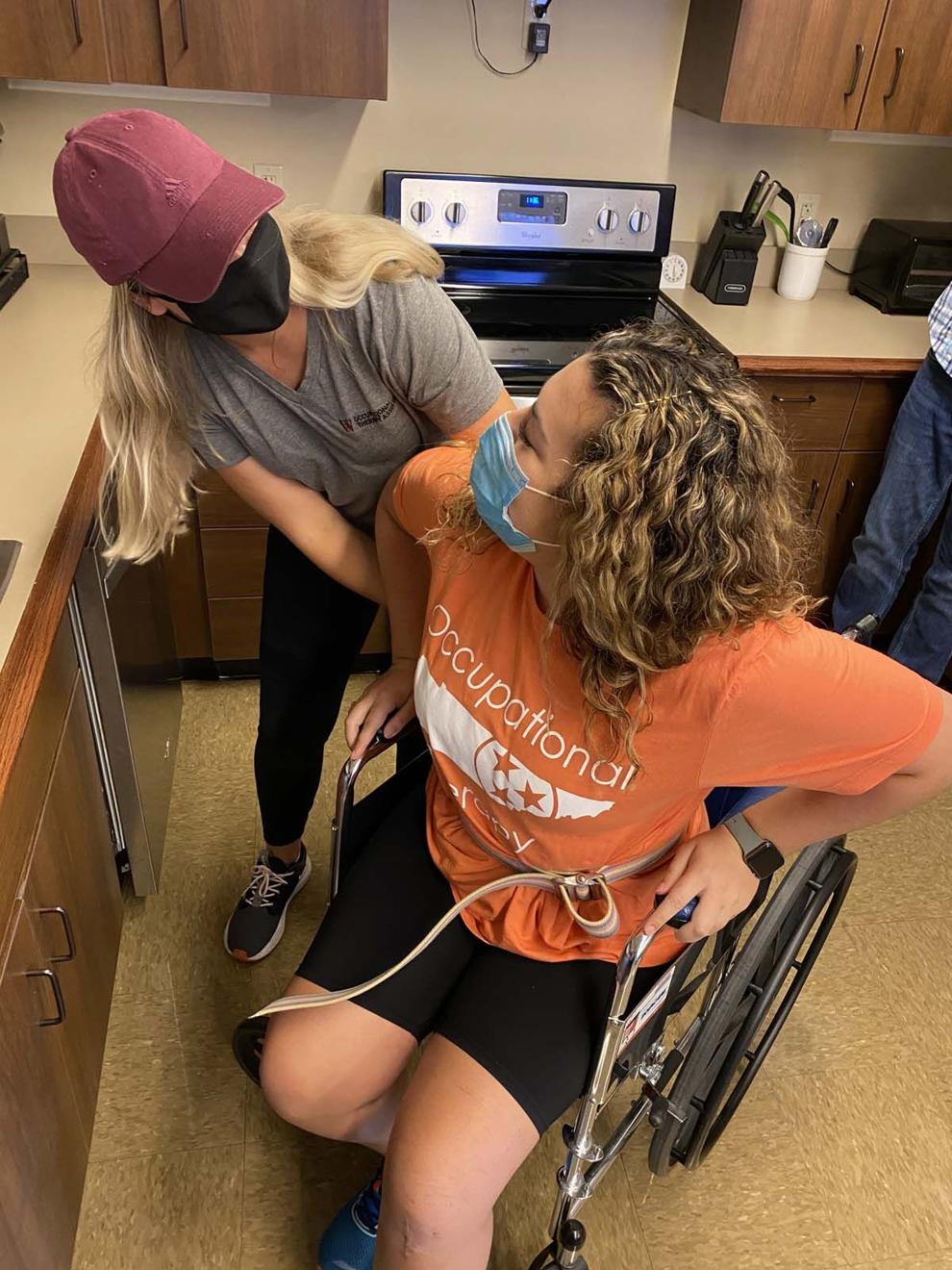 Walters State Community College students hope to prevent a leading cause of disability and death among senior citizens: falls.
The college's occupational therapy assistant and physical therapist assistant students offer free fall prevention screenings from 10 a.m.-noon on Sept. 17 at Greeneville's Notre Dame Catholic Church Outdoor Pavilion from 10 a.m.-noon on Sept. 17 to area residents. The church is located 212 Mt. Bethel Road. No appointment is needed and sessions will last about 20 minutes. Everyone will take home recommendations for fall prevention.
"We want to raise awareness about the causes and the dangers of falls. For our students, this activity shows that treatments are not always about correcting a dysfunction. We often work to prevent injury," said Jennifer Lawson, academic fieldwork coordinator for the college's OTA program and an occupational therapist.
Individuals will be identified as a low, moderate or high risk for falls. Information and exercise sheets will be given for each risk level.
"Exercises are fairly simple and can be done at home. In some cases, we might encourage an individual to talk to their primary care provider about the fall risk," Lawson said.
She added that the most common reasons for falls are muscle weakness, medicine and lifestyle issues. Lifestyle issues often center around the home and Lawson cites throw rugs as an example.