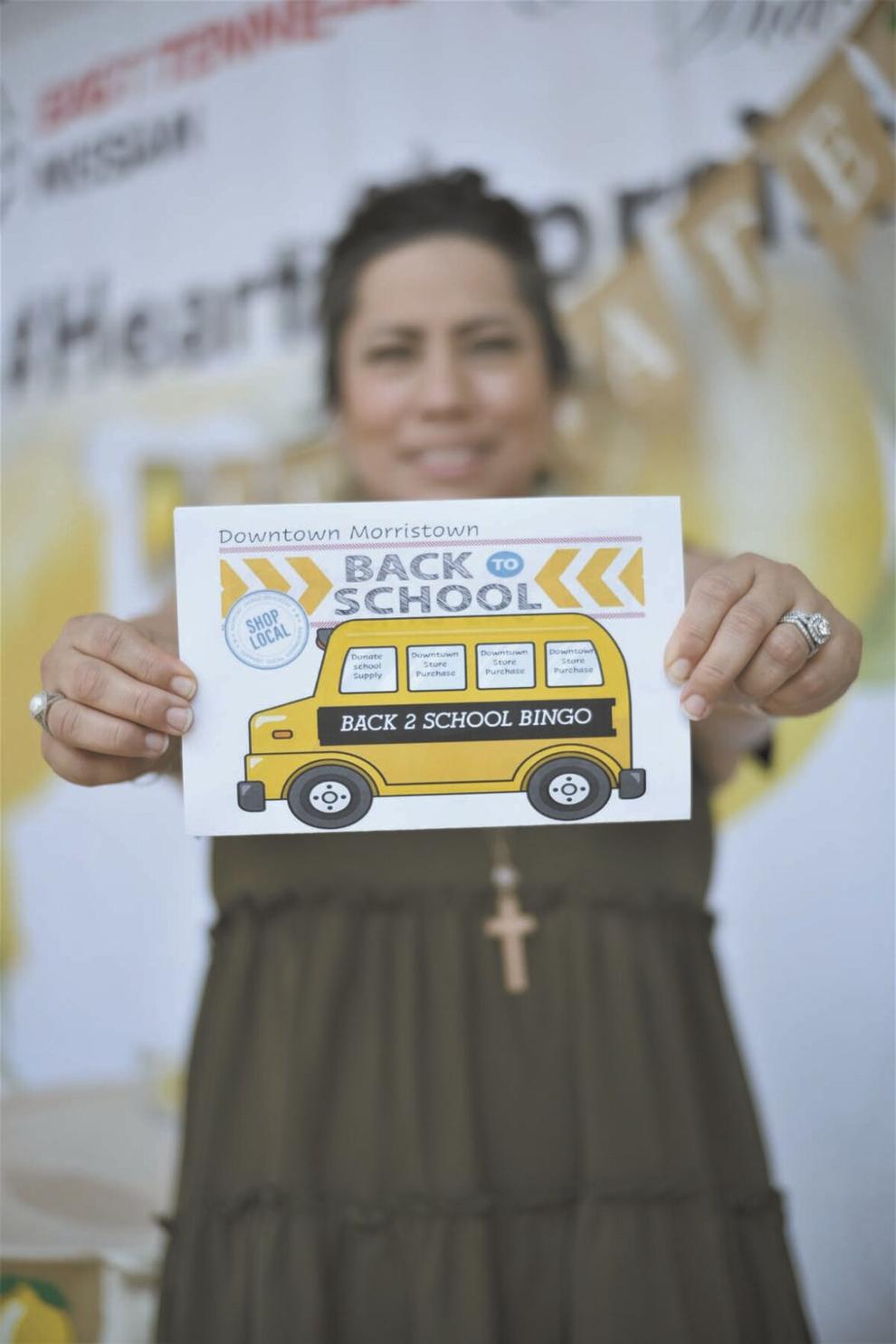 Downtown Morristown will be bustling with activities this Saturday as the community prepares to send its students back to school.
The downtown merchants will be hosting a back-to-school sidewalk sale this Saturday from 10 a.m. to 3 p.m. and the Morristown-Hamblen library is hosting a back-to-school carnival from 10 a.m. to 2 p.m.
"With it being the tax-free weekend (for school supplies), we're wanting people to spend their dollars locally," said Megan Wilkinson, owner of downtown's Barkery Tails store. "People should know that all of our businesses down here are locally owned, so it all goes back into the community. Everybody is doing a bunch of sales, both on the sidewalk and inside the stores."
Merchants have organized a game of School Bus Bingo. Participants can fill up their card by making purchases at downtown merchants and donating a school supply. Once the bingo card is filled, the player will be entered to win prizes, a gift basket, gift cards and a prized donated by the downtown program.
"The school supplies will be given to the department of education and they will make sure they get to where they are needed the most," said Wilkinson.
The carnival that the library is hosting will feature games, food, face painting and prizes.
"The back parking lot is going to be blocked off because the Shriners are going bring 'Elmo the Train,' said Penny Cowan, the outreach director at the library. "There are going to be two goats to pet and 13 or 14 games where kids can win prizes. Each child will get a tote full of prizes, regardless. Also there is going to be snow cones, popcorn, hot dogs, drinks and chips. There's going to be balloons and face painting, as well. Bring your kids."
The carnival is sponsored by Holston Gases, Food City, Howmet and Friends of the Library and library volunteers