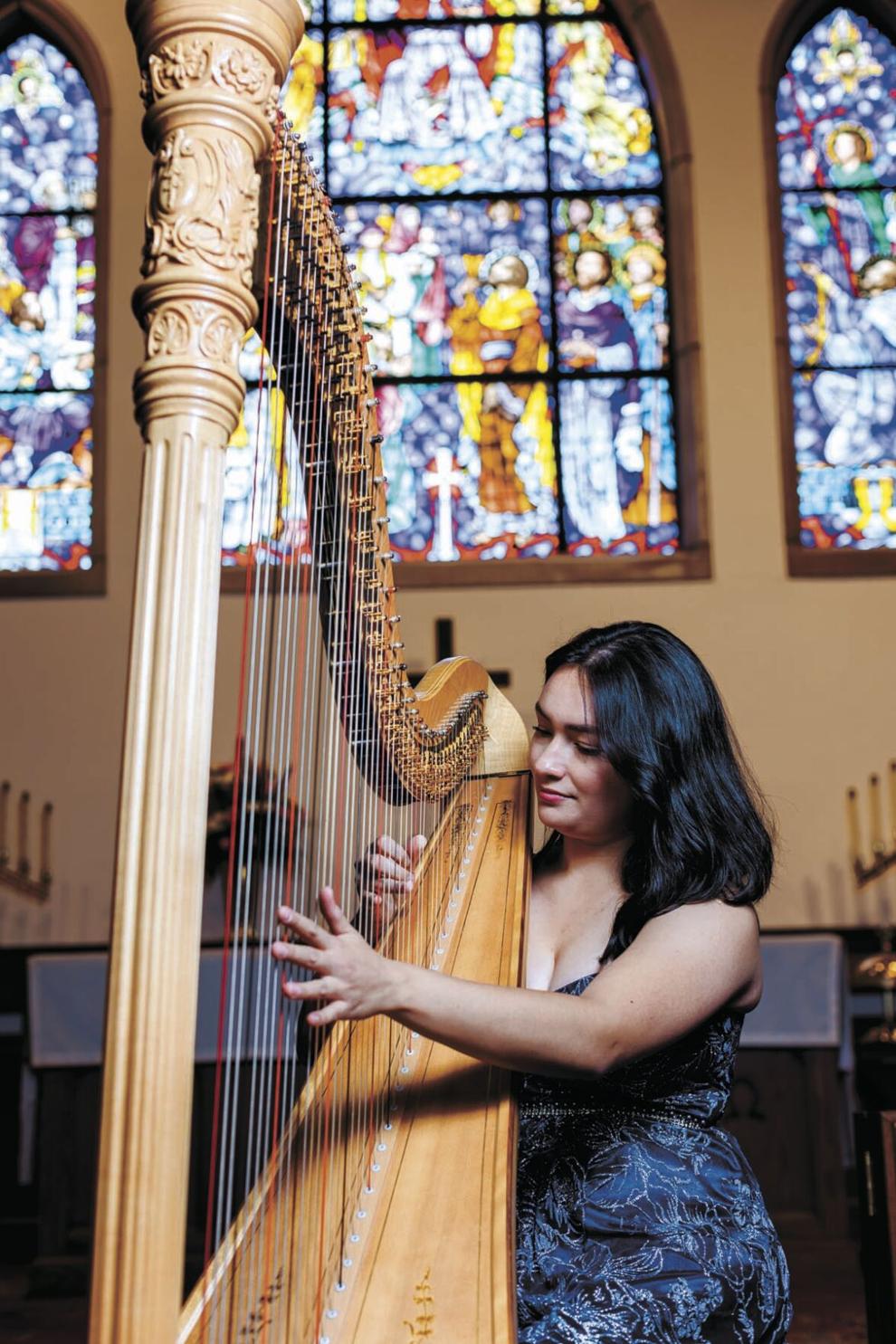 The sound of strings filled All Saints Episcopal Church Sunday as Kari Novilla plucked her way through an eclectic selection of music on her ornate harp.
Starting out with a classical piece by Marcel Grandjany, Novilla weaved her way through a set that included everything from flamenco, a Duke Ellington composition and "Jolene," the Dolly Parton classic.
Edward Wing and his banjo joined Novilla on "Jolene."
Paige Munroe-Mattocks, soprano, and Mark Joyce, tenor, provided vocals for a performance of "The Prayer," a Golden Globe winning song from "Quest for Camelot."
Novilla was a student at the Indiana University Jacobs School of Music where she graduated with honors and will be pursuing a Masters of Music in harp performance at the Royal Academy of Music in London under the tutelage of Professor Emerita of Harp, Skaila Kanga. She plans to pursue interests in jazz, film scoring and new music.
Novilla's last performance in East Tennessee this summer will be at Faith Lutheran Church in Farragut on Aug. 1 at 4 p.m.