Roddie Helsel, of Michigan, continues the streak of now 41 years coming to Morristown to sell his Michigan grown Christmas trees.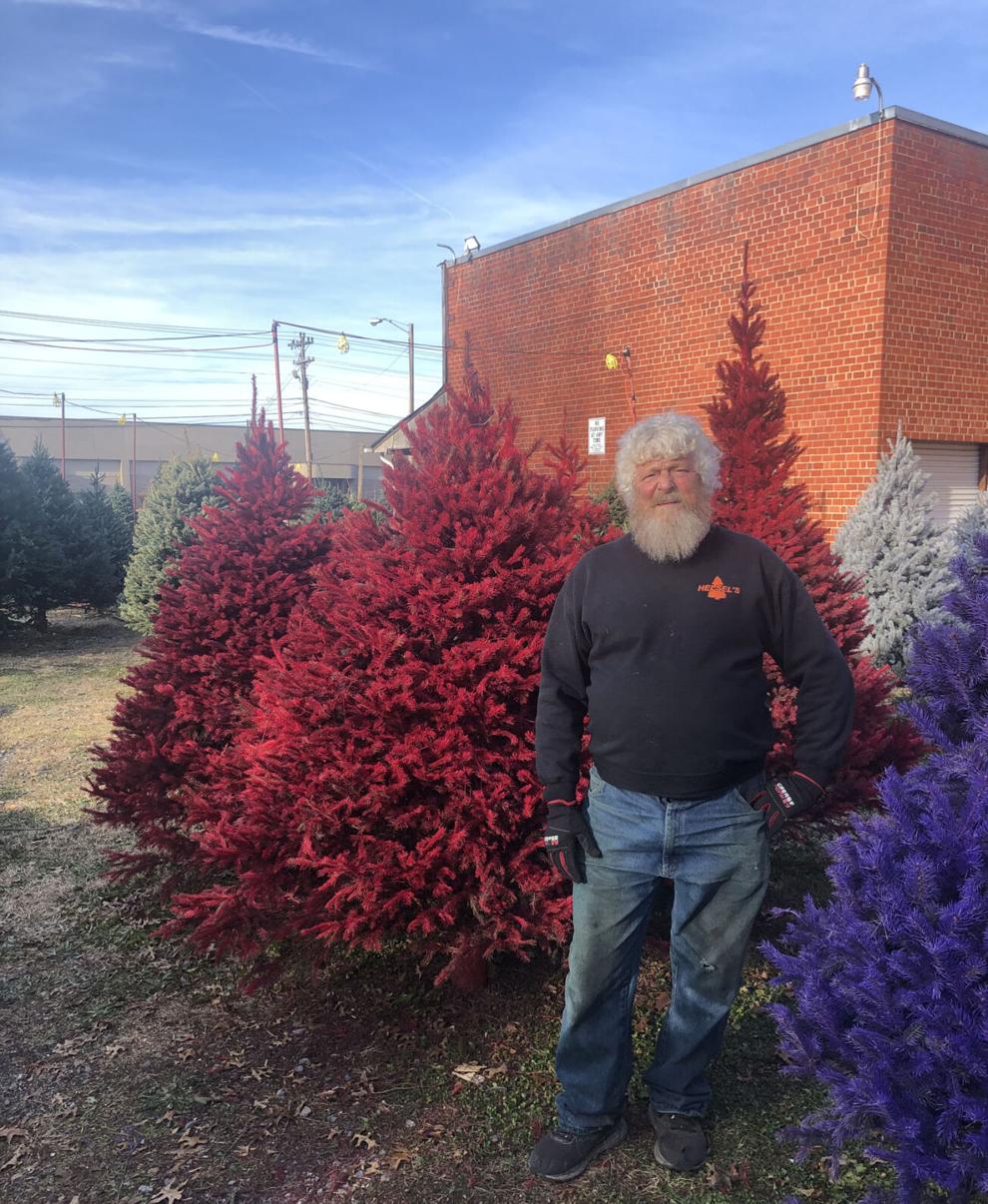 "I came down for a visit over 40 years ago and my dad decided to build a cabin over in Newport," Helsel said. "We had to get some supplies over here in Morristown for the cabin and I really wanted to get established in a small town like this and here we are."
Helsel used to sell his trees at the Farmer's Market in Atlanta before he made the move over to Morristown.
He is a fourth generation logger and began in the business working with his dad when he was six years old.
"In a couple more years I'll probably let my granddaughter take over the business," Helsel said.
Helsel owns about 25 acres of land in Michigan and uses the land to harvest his trees which takes about a decade to grow to maturity before they are ready to sell.
He offers Douglas fir trees, Fraser fir and Black Hill Spruce trees.
Some of the trees get painted over with water based paint which includes colors like red, blue, purple or pink.
"The colored trees sell pretty fast," Helsel said. "I've learned over these past few years to paint more of them so I don't run out."
As Is furniture store also allows Helsel to hang up a wide variety of wreaths for sale, however, this will be the last year that As Is will be hosting Helsel and his trees due to the store closing.
Next year, Helsel will be setting up the trees at the Farmer's Market.
"I've got a lot of people that really like these trees," Helsel said. "That's what keeps me coming back is the happy people."