It started with John Schneider's birthday.
The multi-talented entertainment veteran who rocketed to fame as an 18-year-old co-star on "The Dukes of Hazzard" wanted to host a celebration on his property in Louisiana with a celebration of all the things he loves: music, stunts, racing, acting, Lousisana's best food and a few thousand of his fans who love all the same things.
Bo's Extravaganza was born.
The event proved so popular there were calls to take it on the road. Soon, Schneider was hosting Bo's Extravaganzas throughout the South.
Like most everything else, the show went on haitus during the height of the COVID-19 crisis.
But Bo's is back, baby. And he's bringing the show to Volunteer Speedway at Bulls Gap August 27-29.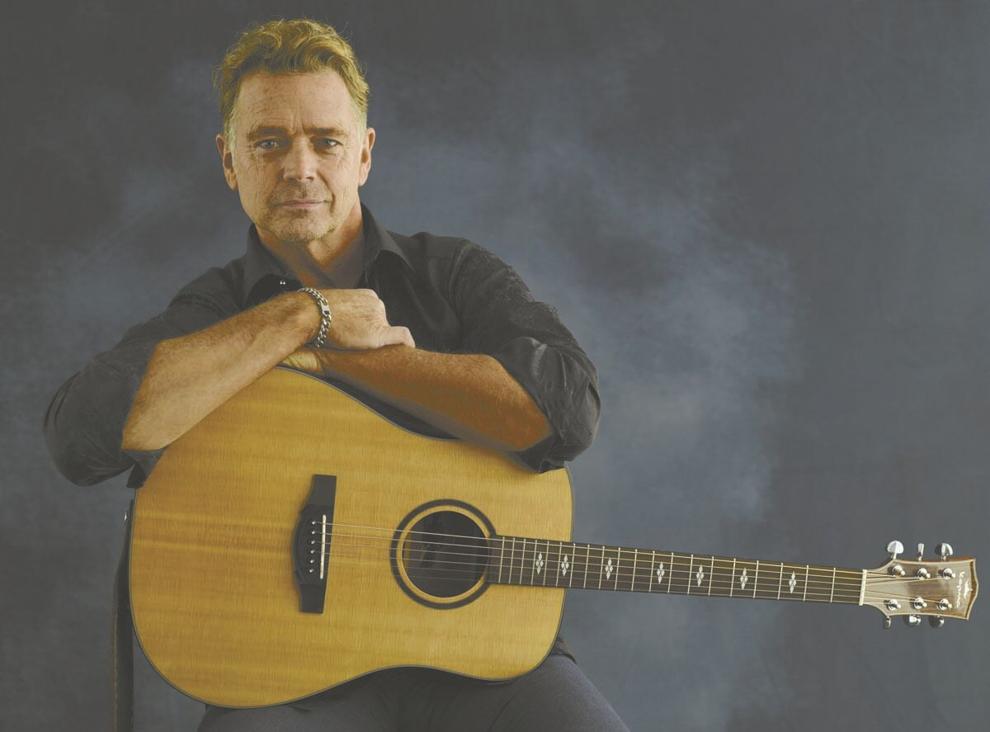 For Schneider, it's a chance to get back to doing what he loves but it's also a way for people to hang out together, again.
"I can't stress enough that we need to have fun, get out and meet new people and enjoy conversations, political and otherwise," he said, "Just enjoy conversation and get back out and meet ourselves again.
"You've got to fall back into love with your hometown and the people in it. At the end of the day, we're all that we have. Let's put this behind us and step out into the field or the race track and hang out with people."
Schneider and his team are still hammering out the details of exactly who will be there to hang out. Each Extravaganza offers a line-up of guest stars who come and hold meet and greets with fans.
What is for certain is there will be a county fair-type atmosphere.
Schneider – a veteran of stage and screen – also has a 40-year career as a country musician. He and his band, which features Cody McCarver from Confederate Railroad, will play the event. In addition, in the best spirit of the Dukes, Schneider and his wife, movie producer Alicia Allain, will climb into their cars and do a little racing on the dirt track.
There will be rides for the kids, stunt car exhibitions and more.
"We have a gentleman that comes in and teaches kids, it's mostly kids, how to do a high fall into an air bag," he said. "It's really cool."
For Schneider, who hails from a tiny village in New York, it's all about reconnecting with that hometown feel.
"I think it's something we really need," he said. "It's time to get back together."
One of the ways Schneider hopes to achieve that coming together is through the mostly lost American tradition of the drive-in, Schneider will host a viewing of his latest movie "Stand On It," a "Smokey and the Bandit" tribute produced, written and directed by Schneider and his wife who own their own production and distribution company.
"We call ourselves the team to beat," he said. "I defy anyone to be more efficient in making a film or to have more fun doing it."
Schneider says they target their films – which will include a sequel to "Stand on It" called "Poker Run" that is in the vein of "Cannonball Run" – to drive-ins specifically.
They also have their own video-on-demand service, CineFlex DOD which bypasses the streaming services like Netflix.
"We're exclusive to our own streaming platform so that we know exactly how the movie is doing," he said. "When somebody rents "Stand On It," I get an email. When anyone buys a DVD my phone goes ding and I'm grateful to say it dings a lot. We're independent thinkers, independent distributors. We're all into our independence.
"We're living in an amazing time when all this stuff is possible."
Schneider learned the business as a young man with a hit show. Debuting in 1979, "The Dukes of Hazzard" was a massive hit in a time when there were only three television networks, The type of viewership numbers shows like Dukes.
"Someone who is 23 and on a hit show now has no concept of what it's like to be on a three-network show," he said. "There was no one in the world who wasn't aware of 'Dukes of Hazzard' or 'C.H.I.P.S.' or 'The Incredible Hulk.'
"That's really unheard of today. I'm very thankful that I came up in that time."
Schneider says another advantage of that time was getting to work with classic television directors who'd cut their teeth on shows like "Bonanza," "Gunsmoke" or "Bewtiched" and essentially invented the form of directing single-camera television.
"I had a great opportunity to talk with them, hang out with them and ask them why they did what they did. To find out how to be a better story teller and director," he said.
"In retrospect that was kind of unusual, for a young person in to ask questions. For some reasons, I'm still now, at 61, using advice that I learned from these gentleman in the '70s and '80s."
That also applies to his music career. Schneider arrived on the scene as the early giants of country music were still active and available.
"I was very fortunate to hang out with Conway Twitty and live with Johnny Cash," he said. 'I've had a charmed career."
That career includes crossing paths with Bulls Gap native son Archie Campbell. Schneider made multiple appearences on Campbell's classic "Hee Haw" show.
"I met the whole gang there," Schneider said. "Archie was fantastic. We went out after the show, it was '84 or '85 I think. I do remember I was thrilled that Archie Campbell knew my name and was a 'Dukes of Hazzard' watcher."
Dukes wasn't Schneider's only television success. He had a 10-year run playing Superman's earthly dad on the classic "Smallville" and is just finshing a run on "Tyler Perry's The Haves and Have Nots," the biggest show on Oprah Winfrey's OWN network.
He also made a run on the ABC hit, "Dancing with the Stars."
"I love everything about the industry, I love it," he said. "I don't have a causal interest in it. Every day I do something I am delighted with. I kind of have the best of all those worlds, I get to write. I get to direct. I get to act and I get to get my hands dirty in the editing room.
"I consider myself very, very fortunate."