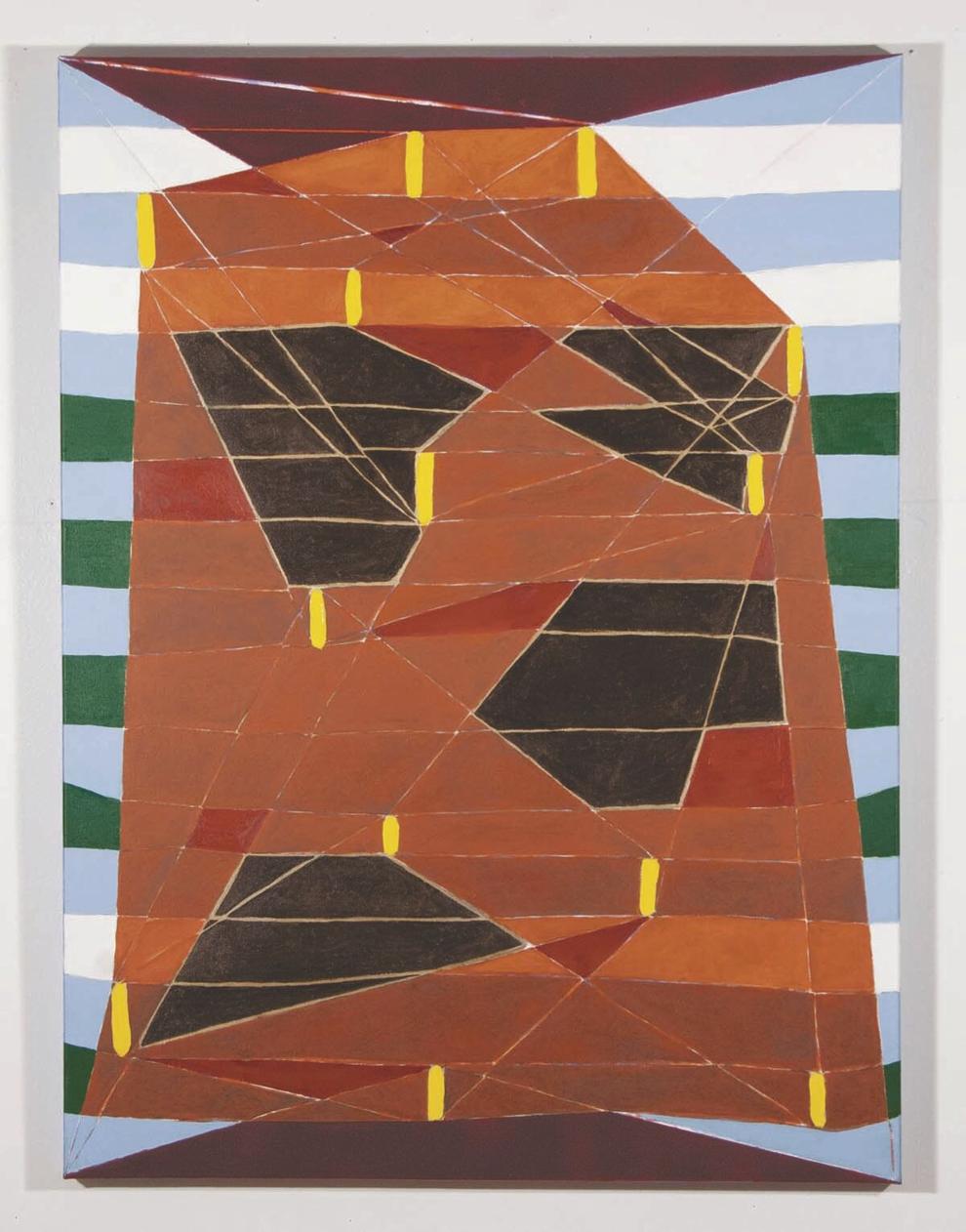 The works of Michael Giles are featured through Oct. 4 at Walters State's Morristown campus. The exhibit is located in the Catron Gallery inside the R. Jack Fishman Library.
Giles is an associate professor of art at Lincoln Memorial University in Harrogate. This exhibit is "100 Years (Volumes 1 & 2)." This collection spans the artist's exploration of abstract art over the previous six years. The works take text from Gabriel Garcia Marquez's "One Hundred Years of Solitude" in hopes of communicating a new visual experience for the viewer.
A Venezuelan-American artist, Giles primarily works in painting and drawing. He has exhibited nationally including SITE: Brooklyn in New York; Core New Art Space in Denver; Channel to Channel Gallery in Nashville; the William King Museum in Abingdon, Virginia; Crosstown Arts in Memphis, and Fluorescent Gallery in Knoxville.
Giles looks for a pattern and a rhythm that he can share in his work.
"The paintings come from the visuals in the background of "Star Trek;" They come to me as remembrances of soccer jerseys bouncing like molecules on the field. These bits become a visual hook which I translate to my sketchbook or paper. They are worked and worked over on the canvas or paper in layers which are considered, covered and combined," Giles said.
He also seeks to find the true meaning in a word by its interactions with other words.
"My history as a Latinx immigrant and a familial affinity with science fiction imagery form a painting. This painting then interacts with the view and their particular experiences."
Giles holds a master's degree of fine arts from the University of Tennessee and a bachelor's degree in fine arts from The Ohio State University. He also attended the School of Contemporary Arts at the Edith Cowan University in Perth, Australia.
Giles will give a gallery talk at the Catron Gallery at 12:30 p.m. on Oct. 4.
The Catron Gallery does not charge an admission fee. The Gallery is open during the library's regular hours, 8 a.m.-5:30 p.m. Monday through Thursday.